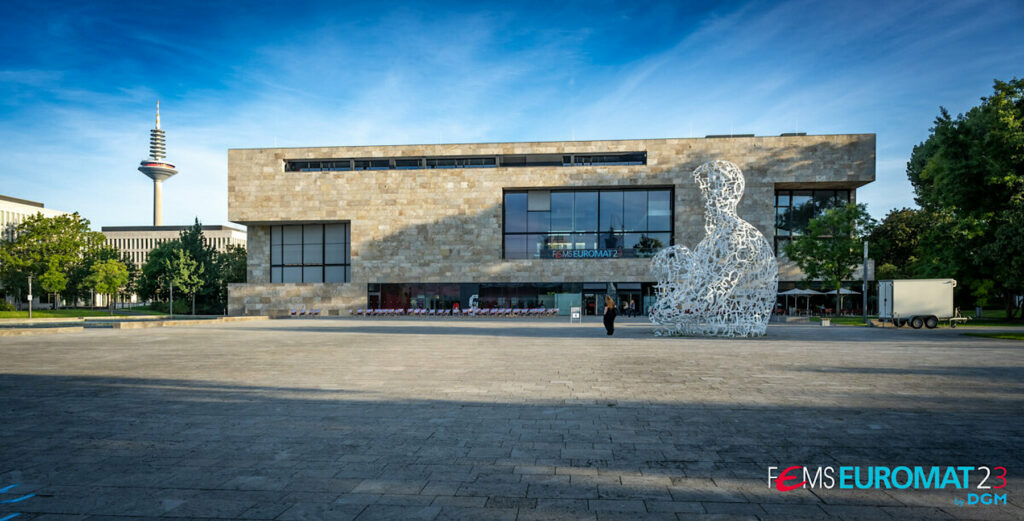 The ReMade@ARI delegation was led by a dynamic and knowledgeable quartet, consisting of Gary Admans from the European Synchrotron Radiation Facility (ESRF, Grenoble, France), Veronica Lattanzi representing the Danish Technological Institute (DTI, Taastrup, Denmark), Christina Ossig from the Deutsches Elektronen-Synchrotron (DESY, Hamburg, Germany), and Eric Hirschmann representing the positron beamline of the ELBE Center for High-Power Radiation Sources (pELBE, Dresden, Germany).
Our team was delighted to be in the midst of a forward-thinking atmosphere, with the sun gracing everyone with clear blue skies and summer-like temperatures. Our presence at the event was prominent, with a prime location within the "Hörsaalzentrum", right alongside fellow innovators from EASI-STRESS and STREAMLINE. Throughout the conference, and particularly during the coffee breaks, our dedicated teams were on hand to engage and to inform curious attendees about the myriad benefits that ReMade@ARI had to offer to the world of materials science.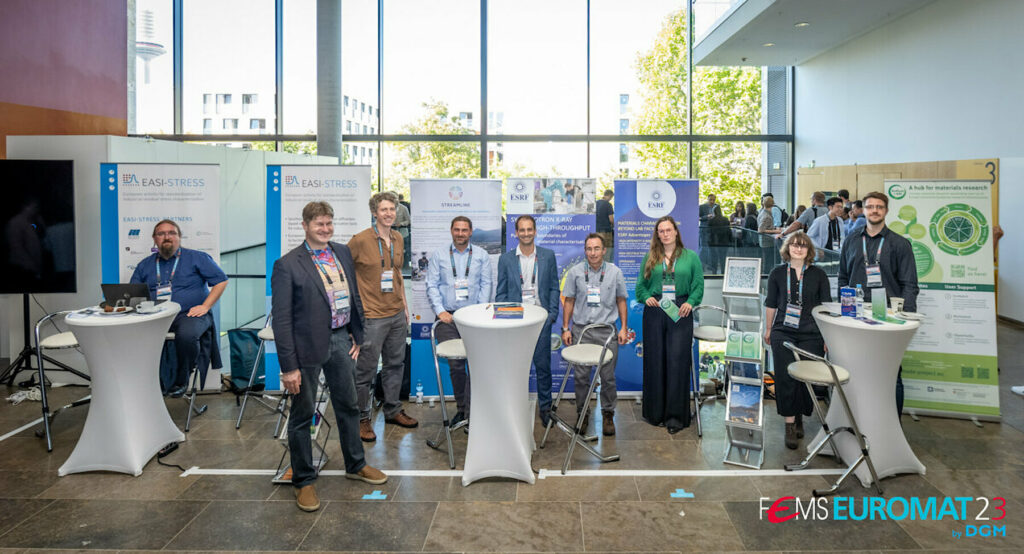 Gary Admans delivered an insightful talk during the Circular Economy track of the conference, shedding light on ReMade@ARI's mission to foster sustainability and circularity within materials research, with a focus on applications at synchrotron facilities.
Veronica Lattanzi guided the present industry stakeholders and service providers through the opportunities in the ReMade-SME and ReMade-IND calls to support new product development and innovation via large scale research infrastructures and cross-country collaborations in Europe.
Christina Ossig took center stage in the Characterization track, sharing invaluable insights into the cutting-edge characterization techniques offered by ReMade@ARI.
Eric Hirschmann showcased a poster that highlighted ReMade@ARI's pioneering work, with a particular focus on new unique possibilities offered by
positron – based research. Eric's expertise was duly recognized, as he was honored
with a well-deserved poster prize, reaffirming ReMade@ARI's commitment to pushing the boundaries of materials science.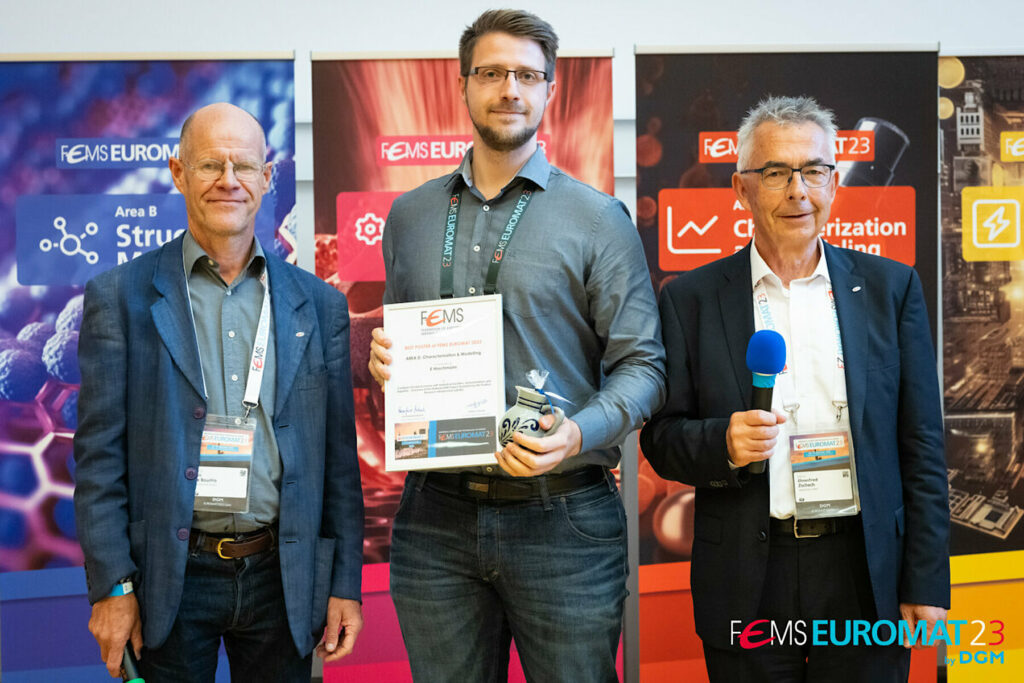 Beyond the academic and professional aspects, the FEMS EUROMAT international congress provided a unique opportunity to forge new connections and friendships. It was a pleasure to meet so many individuals who share our passion for advancing materials research, and we eagerly anticipate the prospect of connecting with even more like-minded individuals in the upcoming events on our horizon. Let's hope that the seeds of collaboration sown during this event will continue to flourish, ultimately contributing to a brighter, more sustainable future for materials research and beyond.