A comprehensive training and education programme will be implemented to empower the user community to optimally exploit the unique analytical capabilities of the state-of-the-art facilities to which access is being offered through ReMade@ARI.
Online, open, monthly seminars by research infrastructure experts highlighting specific research techniques offered through ReMade@ARI.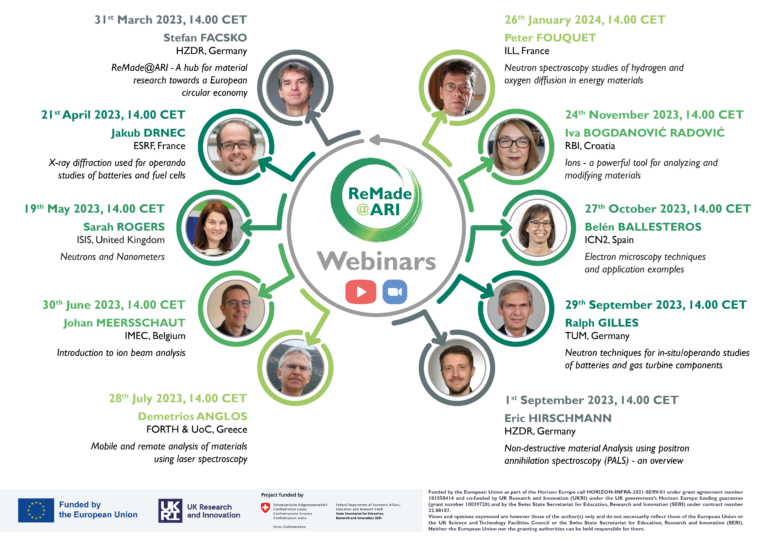 You can watch the previous ones on our Youtube playlist – and save the date for the upcoming webinars.
Dedicated workshops will be organized to introduce techniques at various Research Infrastructures
More info available soon!
Send us an email to training@remade-project.eu if you require advice on the training actions available through ReMade@ARI.
We can help you to:
identify an expert within the consortium to give a talk at an event on a subject/technique relevant to advanced materials characterization
organize training for a group of scientists on a specific advanced materials characterization technique available through Remade@ARI, in view of submitting a ReMade proposal
obtain specific, one –to-one training following a ReMade experiment (e.g. on data analysis) to maximize scientific output related to a ReMade proposal.
disseminate within the ReMade@ARI consortium / user community information on training events and actions relevant to material research towards a Circular Economy