Non-destructive material analysis using positron annihilation spectroscopy (PALS) – an overview
September 1 @ 14:00

-

15:00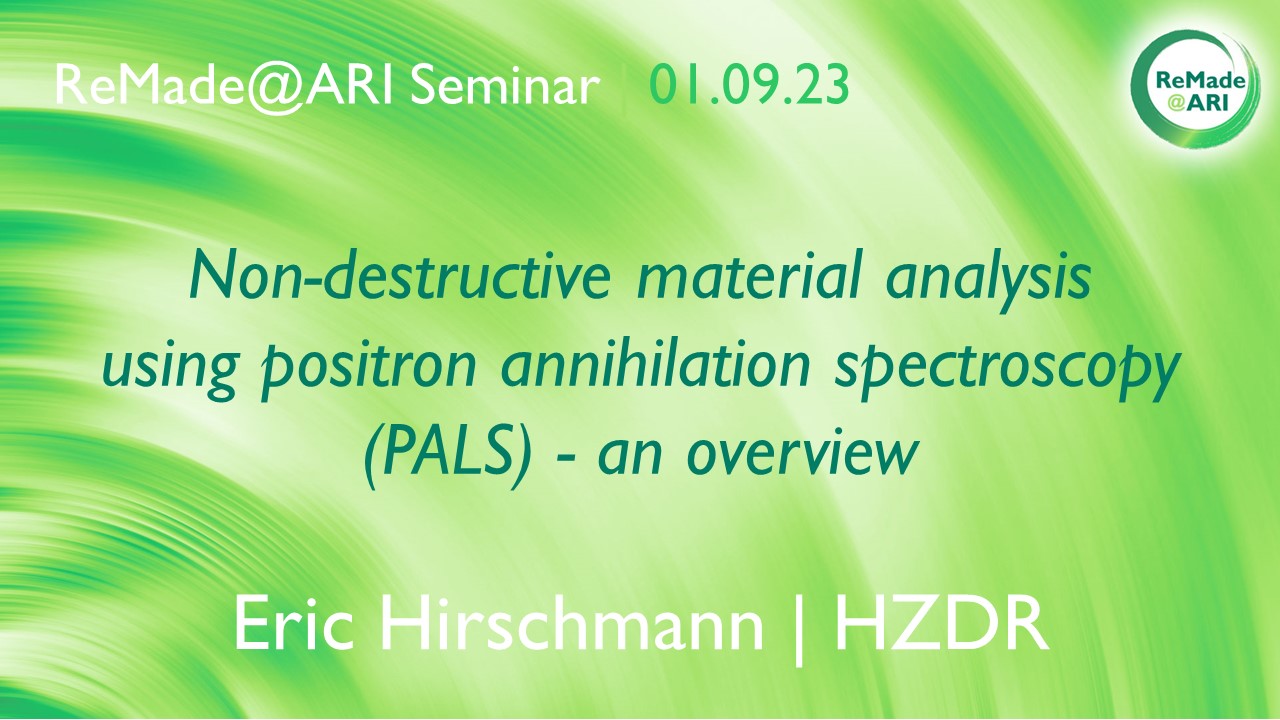 Eric HIRSCHMANN
Institute of Radiation Physics
Helmholtz-Zentrum Dresden – Rossendorf (HZDR)
The positron research infrastructure (pELBE) at the ELBE linear accelerator at the HZDR is a collection of methods and instruments that characterize defects, determine open volumes and investigate open or closed microporous systems using positron annihilation spectroscopy. It is used for studying a variety of phenomena and material properties on an atomic scale.
For example, performance parameters in solar cells by characterization of the defect concentration, optimization of process parameters for thin polymer membranes regarding free volume effects or determination of pore size distribution in nano filters for high-performance applications.
Being the anti-particle of electrons, positrons are used to probe material defects at low concentrations and with high sensitivity. With the advantage of being a non-destructive materials research method, positron annihilation has been developed as a well-established tool for investigations of metals, semiconductors, polymers and porous materials.
Related Events