Introduction to ion beam analysis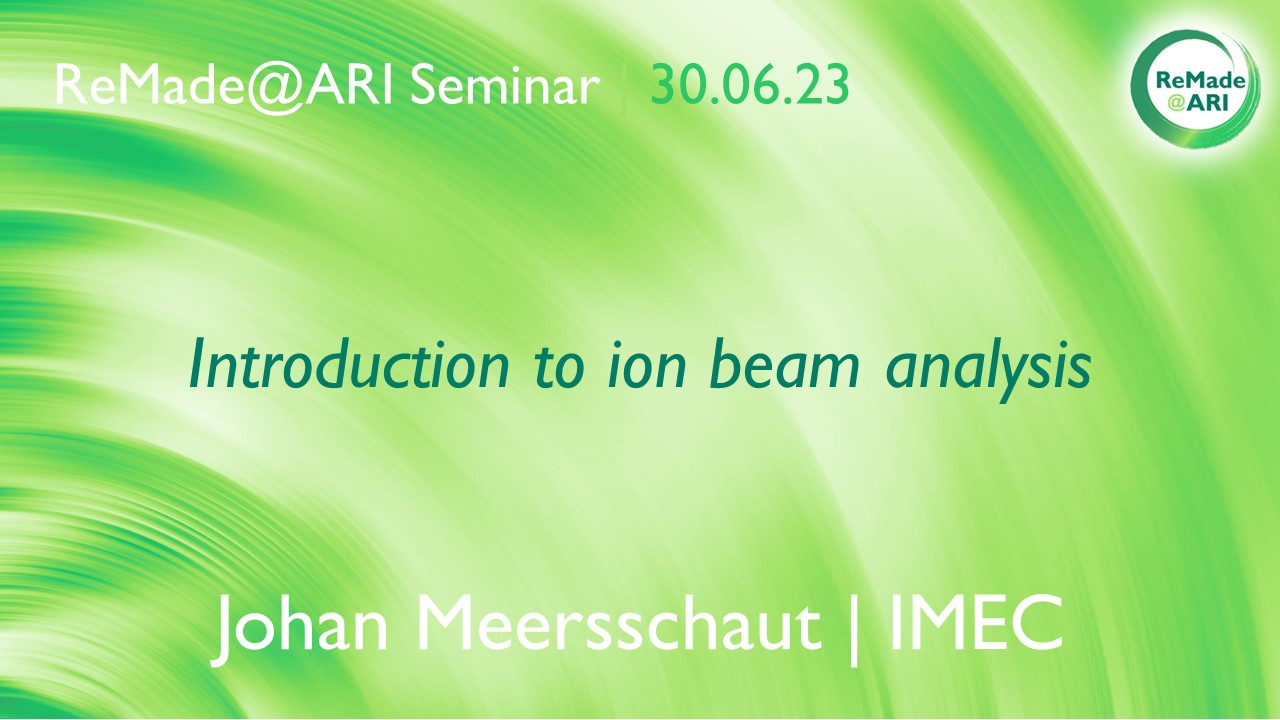 Ion beam analysis refers to established methods to investigate the material properties by inspecting the interaction of energic ions. The interaction is distinctly different from other probes, like X-rays, electrons, neutrons etc. This enables to probe the properties in a complementary manner compared to other characterization techniques.
One might associate ion beam analysis with Rutherford backscattering spectrometry (RBS), as it is still recognized for being highly sensitive to elements near the surface (with remarkable traceable accuracy). Yet, the field has matured substantially. In the past several decades complementary analysis methods based on solid-beam interactions were further developed: ERD, PIXE, NRA, …
During this talk, an overview of the various flavors of ion beam analysis will be given. For the above-mentioned methods, the fundamental working principle of the technique will be given. The techniques will be illustrated with examples that relate as much as possible to the circular economy. The intention is to bring awareness of the available capabilities in the European research area, and to inspire potential users to apply and make use of them.
Related Events