INDUSTRY WORKSHOP – Chemistry and recyclable materials at ALBA Synchrotron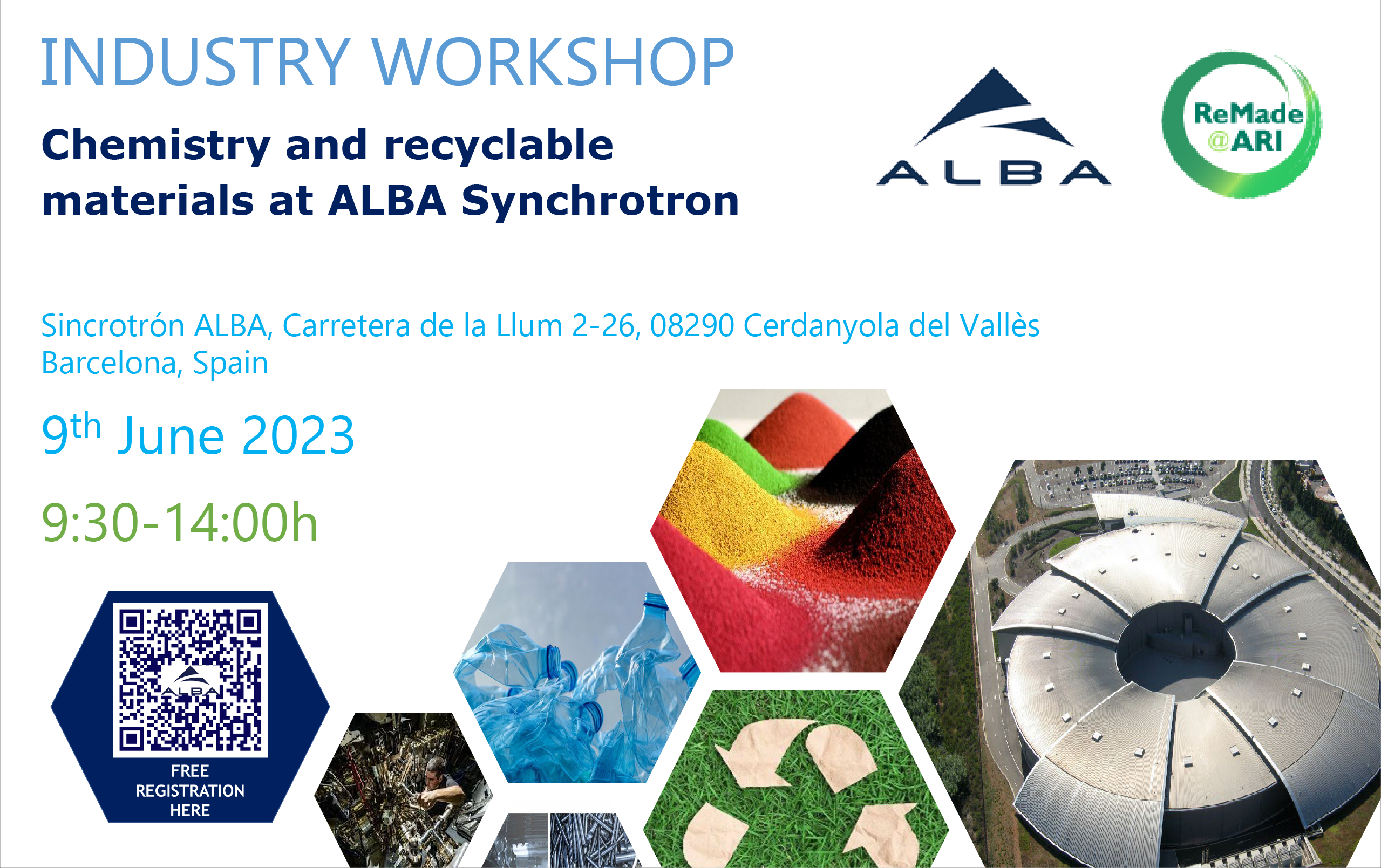 ALBA Synchrotron in collaboration with the European project ReMade@ARI which offers free access to small and medium-sized companies, organizes a workshop dedicated to the chemical industry and recyclable materials.
In this workshop, we will have the opportunity to learn first-hand how synchrotron techniques are used to research and develop recyclable chemicals, as well as metals, plastics, catalysts, pigments and other recyclable materials. Industry experts from companies such as ALFA LAVAL, BASF and HENKEL will present their latest research and developments in this field, with a focus on practical applications and potential solutions to current industry challenges.
Many companies have already benefited from the techniques that the ALBA Synchrotron offers to improve their R&D and their products. Are you interested in becoming the next one?
Sign up for the Industrial Workshop.